Dental Veneers

Medford, OR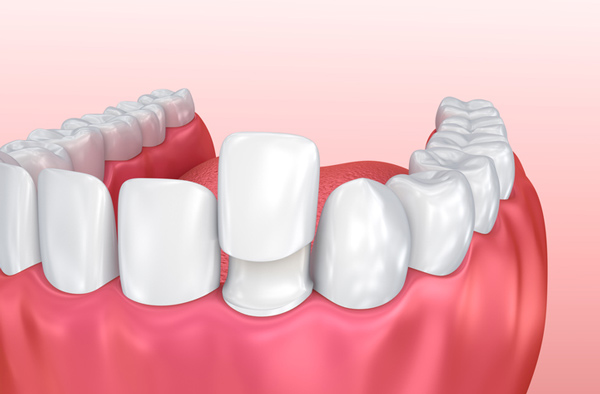 A beautiful healthy smile is vital when you are in public and to get that smile then veneers are an option for you. The veneers are placed on the front part of the teeth and are made of thin material. The dental veneers will give your oral health benefits especially if you have crooked teeth, large gaps between the teeth, chipped teeth, stained teeth. Veneers are made of composite resin and porcelain. Here at Cascade Dental we will guide you on how to get a beautiful smile by having veneers.


Porcelain Veneers

Porcelain veneers are strong and durable, and they have a natural-looking appearance like that of natural teeth. When using porcelain veneers the enamel that is removed is less as compared to the crown. Veneers are long-lasting since they do not stain easily. When having porcelain veneers the dentist takes off a small amount of enamel from the front part of teeth and sides. The dentist creates an impression or mold of the teeth and decides what shade is ideal for you. The impression is taken to the lab and custom veneers are made for you. Creating an impression can take several days. When you come in for the next dental appointment, the dentist will place veneers on your teeth and fit them to your teeth. The teeth are cleaned after bonding them to the teeth.


Composite Resin Veneers

The veneer is made from a tooth-colored filling that is bonded to the tooth. Having a composite veneer will mean less enamel is taken off. This kind of veneer takes less time, and they are easy to fix. The first step to having the veneer is reshaping the teeth and then the dentist bonds the composite material and chooses the best color for you. To harden the composite material, the dentist uses a special kind of light. Finally, the dentist will furnish the veneers by polishing and smoothing them to look like natural teeth.


What to Know Before You Get Veneers

Our dentists examine your oral health to determine the state of your gums and teeth. You need to have healthy gums and teeth before you get veneer placement. If there are any observable issues, our dental experts will take measures to correct any problems before fixing the veneers.

If you clench or grind your teeth while sleeping, you might be required to acquire a night guard which will prevent you from grinding your teeth. Veneers can chip or break under extreme grinding, and our dentists will first ensure that the problem is corrected for effective maintenance of your dental veneers. You will have to avoid biting your fingernails as this can make your veneers break or chip.

You will still be required to continue with regular dental hygiene practices such as flossing and brushing your teeth. Failure to maintain good dental hygiene can lead to cavities and decay around or under the veneers. It is important to use products approved by the American Dental Association.


Contact Us for Optimal Care

Here at Cascade Dental we pride ourselves in providing optimal oral care to our patients. If you want to improve your appearance you can have veneer placement at our facility. Call us at 541-779-6401 to schedule an appointment or talk to one of our dental specialists. We are always ready to help you achieve the best oral health and enjoy a bright smile.