Meet Dr. Rice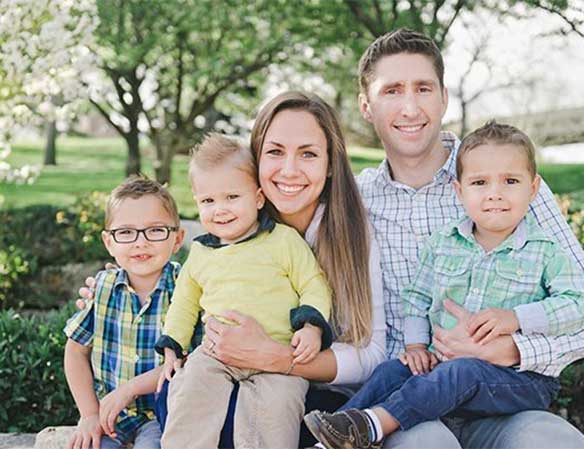 Dr. Joshua Rice is a graduate of the Creighton University School of Dentistry in Omaha, Nebraska. Benefiting from the uniquely extensive dental experience afforded at this institution, Dr. Rice also stood out as one of only four of his classmates to be inducted into the Alpha Sigma Nu honor society - one of Creighton's highest awards - for exemplifying traits of exceptional scholarship, loyalty, and service.

After graduating, Dr. Rice practiced as an associate in southern Idaho, gaining valuable experience in the areas of IV sedation, oral surgery, and other advanced procedures.

Dr. Rice and his wife, Natalie, met on a college study abroad program in the Middle East. They love the outdoors and are proud to call the beautiful Rogue Valley home. Their greatest adventure is chasing their beautiful boys who never seem to run out of energy!

Dr. Rice has many hobbies, including basketball, hunting, fishing, camping, and music. We are excited to meet you and hear your stories, so give us a call today to schedule your first visit with Dr. Rice!