Dental Crown

Medford, OR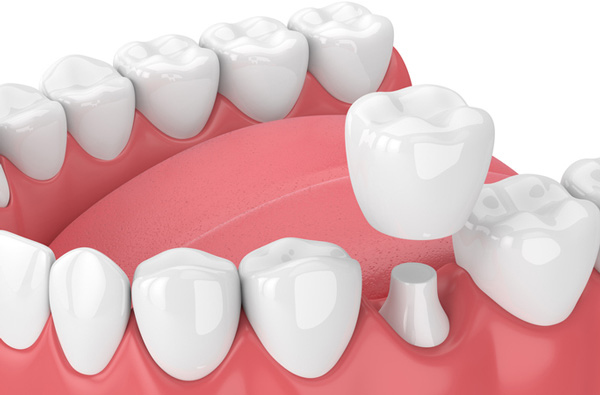 Dental crowns are caps that are placed over damaged or affected teeth to preserve, repair, and conceal the form of your teeth when dental fillings have failed to provide an effective solution. Crowns are essential for weakened teeth and those after a root canal procedure. Dental crowns require appropriate dental hygiene and care and will endure a long time. The professionals at our Cascade Dental dental practice will evaluate your dental health and determine the best treatment option for your situation.


What Are Dental Crowns?

Teeth can be damaged due to a number of factors, including facial trauma and tooth decay. The tooth size and shape can degrade. Crowns are tooth-shaped artificial coverings that are placed on top of teeth surfaces. Dental crowns restore the size, shape, and even appearance of the tooth.


What is the Purpose of a Dental Crown?

A dental crown may be required for a variety of reasons, including protecting a fragile tooth from deterioration or breaking and holding a broken tooth together. hen it comes to restoring a fractured tooth, a crown is essential. The dental crown is beneficial in providing support to a tooth with an extensive filling. Dental bridges are kept in place by a crown. Crowns can be used to conceal stained teeth or dental implants. A crown is used to cover a root canal-treated tooth.


What Materials Are Dental Crowns Made Of?

Dental crowns are built of a range of materials. Metal crowns are appropriate for molar teeth because they cannot be seen and can withstand chewing and biting. Dental crowns are made of porcelain bonded with metal and are custom-crafted to resemble your natural teeth. Dental crowns constructed of resin are less costly than other crowns. Porcelain and all-ceramic crowns have the finest color match of any crown type.


What is the Process of Preparing a Tooth for a Dental Crown?

You must come to the dental practice at least twice to receive a dental crown. The targeted tooth is inspected and prepped for an x-ray during the initial appointment. If you are in danger of tooth infection, pulp damage, or tooth decay, our dentist will initially perform a root canal treatment. The kind of crown you receive will be determined by the amount of filling in your tooth. The filling is used to provide the crown cover with enough form and rigidity. During your second appointment, a permanent crown is put on the tooth. The temporary cap is withdrawn. Local anesthetics are used so that the permanent crown may be placed.

If you require a dental crown, please contact our compassionate medical team at Cascade Dental for expert care. You may also contact us immediately at 541-779-6401 if you need more information about dental crown treatment or to schedule an appointment. We are always ready to assist you and offer optimal dental care. You need a reputable dental practice that can always guarantee to provide customized care to restore your optimal dental health.