Dental Filling

Medford, OR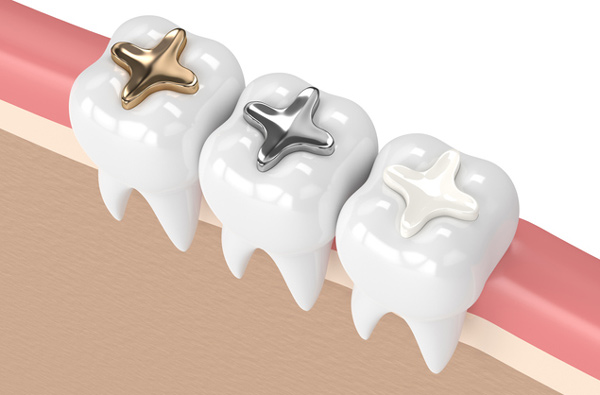 Teeth fillings are a common dental treatment used to treat dental caries. When you visit our clinic's dentists, you will be examined to determine the best way to manage your dental decay. Tooth decay, if not treated appropriately, may proceed and result in the loss of the whole tooth. As a result, it is critical to see a dentist rectify the problem and restore optimal oral health. Our dentists at Cascade Dental will make sure you receive the greatest filling experience possible so that your teeth can restore their original form and function.


What Sorts of Fillings Are Accessible to Me?

Amalgam fillings and composite fillings are the two most common types of fillings available at the clinic. Amalgam, sometimes known as silver fillings, is created by combining mercury with other metals. Because it is tough and resilient, it is mostly used to treat dental decay in the molars and back teeth.

Another option for treating tooth decay that the dentist may recommend is composite fillings. Composite fillings are created by combining various materials, like acrylics as well as glass-like particles ground into powder. These are mostly utilized to treat decayed portions of the front teeth. Fillings made of the composite are tooth-colored restorations and are cosmetically pleasant since they are the same color as your teeth.


What is the Procedure for a Filling?

Once you arrive at the office for a tooth filling, you should first speak with the dentist to establish which kind of filling is best for your situation. The procedure is usually performed in the office, and depending on the degree of tooth decay, a local anesthetic may be utilized. A shallow cavity, for example, will not need numbing before a filling.

The damaged area of your tooth will next be removed by the dentist by use of a drill or other oral instruments. After making a crevice in your tooth, the surgeon will fill this with a filling of your choice. A tiny blue light is aimed at your tooth to solidify the composite filling. The surgeon shines the filling once it has been set so that it does not hurt your tongue or mouth. As long as there is no delay involved with the process, recovery will be practically rapid.


What Occurs Following the Filling at the Office?

You will be ready to commence your usual daily schedule after receiving your filling procedure at the dentist's clinic. You will still need to maintain your dental health habits to guarantee that the fillings last for a long time. Fillings are an efficient therapy for dental caries and may last for many years without needing to be replaced.

If you or a loved one suffers from tooth decay, come to Cascade Dental and our specialists will guide you on the best filling procedure. You may also call us at 541-779-6401 for additional information on the filling process or to schedule an appointment with one of our consultants. We are always eager to welcome you and work hard to guarantee that you have the finest dental health possible.