Dental Bonding

Medford, OR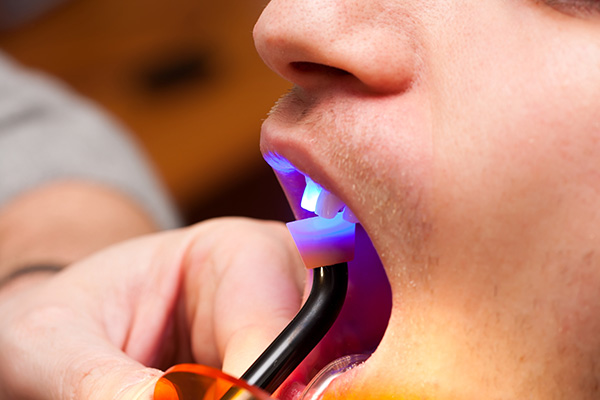 Your teeth are naturally strong, and they play an important role for your dental health allowing you to chew, smile, and talk. With the proper oral health practice, they can last a lifetime. This is mainly due to the enamel, which covers the inner parts of your teeth. The enamel is strong and durable, and it can withstand normal stressors such as biting and chewing. However, it is still possible to chip or crack a tooth. Many people believe that it takes a lot of force to chip a tooth.

It is possible to break a tooth while giving birth, biting an ice cube, or if you excessively grind your teeth. Your teeth can also crack if you develop severe tooth decay due to poor hygiene practices. Bonding is a dental procedure that treats broken, cracked, or chipped teeth. Our dental technology specialists at Cascade Dental can provide optimal bonding services while also providing high-quality care.


Tooth Bonding Explained

This is a normal cosmetic procedure that our dentists can administer to treat a cracked, chipped, or broken tooth. It is also an effective solution for patients with discolored teeth and close gaps between teeth.

The bond is usually made of composite resin, and it can make your tooth look as good as your natural teeth. You will be able to improve your appearance when you get tooth bonding and, in the process, achieve a bright smile.


Who is the Most Suitable Candidate for Tooth Bonding?

If you have teeth that are not severely damaged or decayed, you can be a candidate for bonding treatment. Before getting the tooth bond, our dentist can have teeth whitening performed to ensure that they match the color of the tooth bond. If the color of your teeth is excellent the tooth bond can be applied at the clinic. Our dental specialists at the facility always target to apply a bond that closely resembles the color of your tooth.


How Does the Tooth Bonding Procedure Work?

When getting a tooth bonding treatment there will be no need for local or general anesthesia applied since there is no pain felt during the procedure. The procedure does not take long, and the recovery process is straightforward ensuring that there is no downtime from the time you receive the treatment. When you come into the office, our dentist will examine your teeth and decide whether you will need teeth whitening or get the tooth bonding right away. The first step is to select a composite that resembles the appearance of your tooth.

Our dentist will then prepare the resin to be used for the tooth bonding procedure. The dentist will then create a rough surface on the surface of your teeth after which the bonding agent will be put on your teeth. The composite resin is applied to the affected tooth and molded to effectively repair your tooth.

If you require tooth bonding services, you can come see us at Cascade Dental where you will find a passionate team of dental specialists. We pride ourselves in providing personalized oral care to our patients to ensure they enjoy a bright smile and achieve optimal oral health. You can also reach us at 541-779-6401 to book an appointment and ask any questions regarding tooth bonding treatment.