Dentistry for Kids

Medford, OR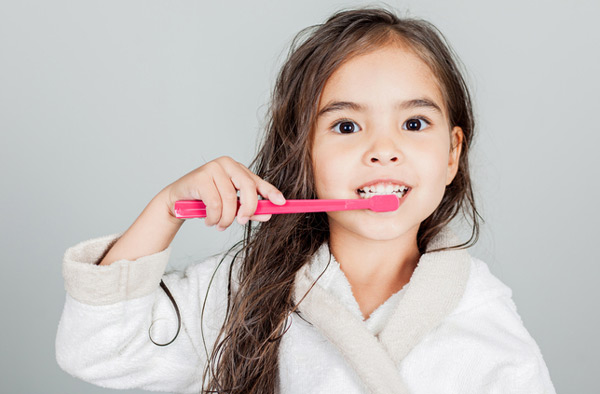 Dentistry for kids is not only about visiting a dentist's office. It is about making your child develop a positive attitude towards going to a dental office where your child will maintain a healthy smile throughout. At Cascade Dental, your kids will get the best quality of care in a pleasant, loving, and child-friendly setting. Our leading treatment does not end there. If your kids require any dental treatment or service, oral surgery, or Invisalign, the team of experts at our clinic will always identify the finest alternative to guarantee your kids get the smile they desire.


Why Should Kids Go to the Dentist?

It is crucial to begin taking your children to the dentist to enable them to get acquainted with what occurs whenever they see the dentist. The first dental visit should be about taking your child to get familiar with the dental environment and to see how your child will behave. Your child will not be treated for any conditions during this first visit but will have the opportunity to get familiar with the setting. Pediatric dental services clinics are generally colorful, and toys are constantly accessible to guarantee that the child is pleased in the surroundings. In addition to being familiar with dental care, sending your kids early in their childhood to the dentist comes with multiple benefits. You as a parent will obtain crucial advice and guidance on the best strategies to take to ensure that your child grows and develops strong teeth. You also will be instructed on the best items used and the dentist can give most of these items that are gentle to the gums of your little ones.


Why Go to the Dentist?

Introducing your child to our dentist will go along with avoiding cavities from occurring. Statistics reveal that youngsters have increased odds of acquiring cavities. Dental caries is regarded as one of the most frequent chronic conditions among youth in the U.S. According to the Centers for Disease Control and Prevention (CDC), more than 40 percent of youngsters acquire dental decay before they even start school. Consequently, to avoid your child from acquiring decay, it is vitally necessary they begin to see a dental professional. Our dental professionals will guarantee that we find issues in your child's mouth early and assist to rectify the condition. Like all other illnesses, whenever a health problem is recognized early, the treatment may be conducted quickly and that is the situation with pediatric dentistry.


Time to Take My Child for a Dental Checkup

Kids should begin regular dental care when they are a year old or before the time they are two years old. The American Dental Association (ADA) suggests that you should bring your child to the dentist six months after they acquire their first tooth. After their initial visit to the dentist, youngsters must continue to keep in frequent touch with their dentist, with the advice that appointments are scheduled every six months.

If your child has formed their first tooth, and if you want your kids to begin routine dental treatment, you may visit our clinics at Cascade Dental and start the path towards healthy smiles. You may also contact us at 541-779-6401 to obtain more information about what is necessary whenever you bring your child into our team of professionals. We will always embrace you with open arms and guarantee your child obtains excellent care that will help them reach optimal dental health.