Invisalign®

Medford, OR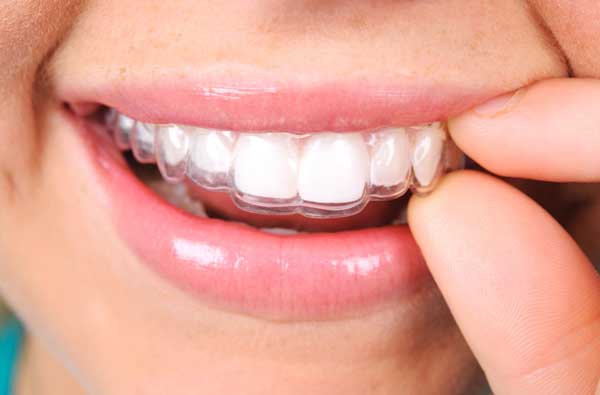 To obtain the ideal smile you've always desired, you'll need high-quality treatment that promotes excellent dental health. Invisalign is one option that works well to give you the smile you've always wanted. If your teeth are misaligned, the dentist may prescribe Invisalign. If you require restorative or cosmetic dentistry our team of top dentists at will be your companion in choosing the best treatment option for you if you have misaligned teeth. At our practice, you can straighten your smile with an effective solution like Invisalign.


More about Invisalign®

Invisalign is a cosmetic procedure that can help you achieve a healthy and balanced and more attractive smile. Invisalign is a treatment option for people who have misaligned teeth or who have an underbite, crossbite, or overbite. Transparent or clear trays are used in the treatment to gradually align teeth into the appropriate size and shape. Because the trays are detachable, oral health can be sustained by brushing and flossing teeth without the stress of wearing brackets and wires.


Benefits of Invisalign

Instead of using brackets that are wired to your teeth and connected with wires, the process of Invisalign employs detachable trays to align your teeth. Since digital imaging is utilized to build the trays that you wear, the treatment also provides a precise treatment choice. With Invisalign, you may get a healthy and beautiful smile without having to hide behind metal equipment. You will not abandon the daily schedule of flossing and brushing because the removal is done as needed.

When compared to braces, the cost is comparable, with the bonus of being unobtrusive. They are transparent and not immediately visible, allowing you to smile without fear of disclosing them to others close to you. The Invisalign treatment technique is beneficial for both adults and teenagers who understand the importance of adhering to their treatment plans.


Invisalign Procedure

The first step is to schedule an appointment with an orthodontist, who will then perform an oral exam. The dentist will next decide whether or not the patient is a suitable candidate for Invisalign therapy. If the doctor determines that you need Invisalign, the healthcare practitioner at the office will develop and implement 3D digital impressions of your teeth. The impressions are then sent to the lab, where they are used to create a precise set of trays for the patient. The number of trays required will vary depending on the degree of the tooth misalignment. After that, you will come to the office to pick up your customized trays. The dentist will also provide you with invaluable advice on how to achieve the best possible smile. A patient will begin by wearing the first tray over their teeth. You will then be moved to the following tray after two weeks. You will now have attained your bright smile once you have completed the set of trays.

Our dental team here at Cascade Dental is ready to offer you the best Invisalign treatment if you have misaligned teeth. You can book an appointment by calling us at 541-779-6401. We are always here to help assist you in any way we possibly can.