Dental Implant

Medford, OR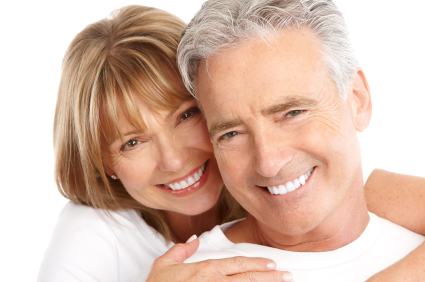 A dental implant is a prosthetic substitute for your natural teeth. Natural teeth are made up of two primary parts: the root and crown. An implant is a metallic device that is put into your jawbone, as well as the anchor or the overlying crown. As a result, implants are used to replace lost teeth or to support a denture. The number of implants required by a patient is determined by the quantity of bone accessible. Dental implants help to improve your appearance, and you will feel like you have your natural teeth, allowing you to have a bright smile.

Restorative dentistry is a dental technique that focuses on restoring dental health, and implants are one example of a restorative dental procedure. If you want to restore your dental health by replacing your missing teeth, Cascade Dental can assist you in achieving proper dental care.


Dental Implant Benefits

One of the benefits of getting dental implants is that they are comfortable and improve your oral health. In terms of style, shape, and appearance, dental implants are similar to real teeth, allowing you to mingle with friends and family without worrying about dentures coming out or how you appear. Implants are dependable and permanent, and you can be guaranteed that you will have a natural, and confident appearance. Dental implants are preferred by our dentists due to their success record, so having them is a safe choice. Implants enhance the way a person eats and talks by preventing bone resorption and preserving the form of the bone and facial characteristics. Because the jawbone height is preserved, the facial form is preserved.


What Happens During the Implant Procedure?

The first stage is doing an evaluation of your jawbone. If it is healthy and sufficient, our dental experts will insert a titanium implant fashioned like a screw on the jaw tissue to act as the root of your tooth and then let it recover. If the operation is performed only once, the implant is put in and the dental abutment is connected. When a two-phase surgery is used, one implant is placed, concealed with gum tissue, and then left to recover. During the recovery process, the implant will fuse with your bone tissue, forming a permanent foundation. The first stage of the two-stage surgery entails performing an incision to expose the implant so that the abutment can be placed. The next stage is evaluation and fitting, during which a crown is connected to the dental abutment. Numerous clinic visits to our dentist are made to verify that your dental implants fit well, are comfortable, and have a pleasing appearance. Maintain the health of the implant by seeing our dentist on a frequent basis so that your implants may be monitored.


How Long Does it Take to Get Implants?

The process of getting implant treatment is different for each patient, but the essential considerations include planning and examination, recovery, surgical procedures, and final restorations. The procedure starts immediately when the dental implant is inserted and continues through the recovery and placement stages.

If you require dental implants, Cascade Dental provides dependable treatments. If you have any questions about how implants will change the way you appear, give us a call at 541-779-6401 to speak with one of our specialists.