Dentures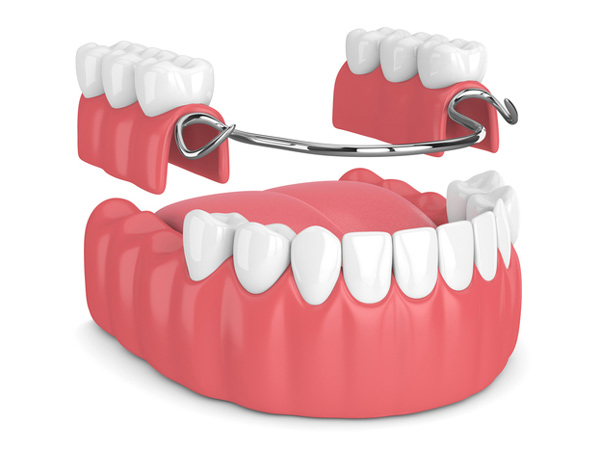 A denture is a device that replaces missing teeth and the surrounding tissues. Complete and partial dentures are the two main types of available dentures at our dental practice. Partial dentures are used while you still have several natural teeth left. Complete dentures become the best solution when you have lost all of your teeth. At Cascade Dental we are always ready to assist you in getting your complete or partial dentures in order for you to maintain the mouth shape for proper dental health and a bright healthy smile.


Understanding Complete Dentures

Complete dentures might be instantaneous or traditional. A traditional denture can be fitted 8-12 weeks from the time of your tooth extraction. Immediate dentures can be used as soon as the teeth are extracted. You will not need to be without teeth throughout the healing process. Because the jawbone tissue may constrict throughout the recovery period, your immediate dentures will need to be adjusted.


Partial Dentures

When you have natural teeth, partial dentures are the most effective solution. They are made of teeth that are bonded to a pink plastic foundation. This base is attached to a metal structure that offers support and holds the denture in place on your gum tissue. Partial dentures are fantastic and keep your natural teeth in place. Inner attachments of the precision partial denture are detachable and may be attached to adjacent crowns.


How Are Dentures Made?

This is a technique that will need multiple dentist visits in order to choose the optimal treatment for your mouth. The jaw relationship will be identified, and imprints of your jaw will be taken. The next stage is to create plastic patterns. wax forms and models of the ideal denture size, shape, and location will be made. This will be repeated several times until you receive your personalized denture. Minimal transformations can be performed at this stage to ensure that your dentures are properly fitted.


What are the Alternatives to Dentures?

Implants could be used in place of dentures, particularly to reinforce cemented bridges. Dental implants mimic the appearance of your natural teeth, and your close friends and family might be unable to notice them. If you are missing all of your teeth, the best choice is to get dentures or dental implants fixed to restore your optimal dental health.


Can I Fix or Alter My Dentures?

When you obtain dentures, you need to go to our dentist to ensure that you have the proper modifications to fit into them. It is dangerous to attempt to repair dentures on your own if they have been damaged. Any bending clasp or metal denture attachment will be harmful and weaken it. When your dentures do not fit properly, they might create mouth sores and discomfort on your gums. If your denture is damaged, cracked, or if any of the teeth in the denture is loose, you should see our dentist at once.

Our experts at Cascade Dental are always available to inspect and repair your dentures if necessary. If the repairs are challenging, our specialized lab can assist you. If you have any questions about your dentures, please contact us at 541-779-6401 for assistance.