Dental Exam

Medford, OR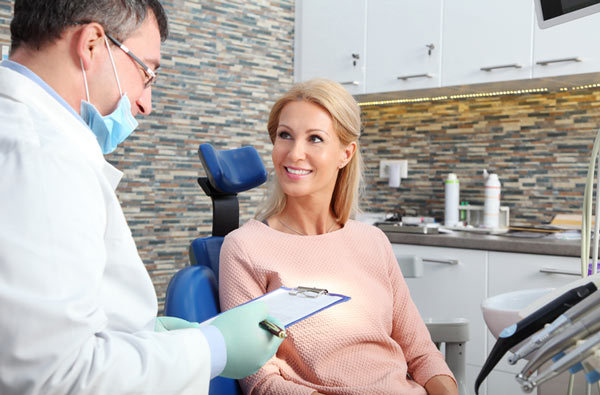 A dental exam is a checkup conducted by a dentist or dental hygiene professional who focuses on your gums and teeth. Adults and children should have a dental exam every six months. A dental checkup is essential for excellent oral health because underlying dental issues can be discovered and prevented from worsening in the future. It is critical to remember that oral health problems may be uncomfortable and dangerous if the dentist does not discover and address them early enough. Our dental team at Cascade Dental have the skills to do dental exams so that you achieve optimal oral health.


What to Expect During an Exam

You will be seated in a spacious chair while the hygienist cleans your teeth using little metal dental instruments like the scaler, probe, and isolite. The hygienist will scrape your teeth to eliminate plaque and tartar before flossing them. Your teeth will next be cleaned with a special electric toothbrush, and fluoride gel or foam will be used to prevent cavities. The hygienist may provide you with advice on how to care for your teeth, such as correct brushing and flossing techniques.


Dental X-Rays During Examination

A dental hygienist will lay a heavy covering known as a lead apron over the patient's chest. An extra covering is placed around your neck to protect your thyroid gland. Radiation is shielded from your body by the covers. The hygienist will have you bite on a piece of plastic, position a scanner outside your mouth, and take a photo from the other side while standing behind a protective barrier. Depending on the type of x-ray, you may need to repeat the process by biting down in different places of your mouth as directed by the dentist. Once every few years, a full mouth series x-ray may be conducted to assess general dental health. Bitewing x-rays can indeed be utilized more often to diagnose tooth issues and cavities.


Dental Checkups

The dentist here examines your x-rays for dental issues or cavities, then examines your teeth and gums to determine their condition. The dentist will examine your bite to determine if your top and bottom teeth are aligned and fit properly; if they are not, you will be sent to an orthodontist. Oral cancer is also checked at this time, including the inside of your lips, beneath your jaw, the sides of your tongue, and the roof and floor of your mouth.


Can Anyone Have a Dental Exam?

Every member of your family should get a dental exam. If you have bleeding gums, often known as gingivitis, or any other gum issue, our dentist may recommend additional dental checkups to evaluate how the condition is progressing and responding to therapy. If you have any of these problems, you may need to see us three to four times a year. This may save you from developing more severe problems like periodontitis, which can lead to infections and loss of teeth.

If you need a dental exam, Cascade Dental will conduct thorough dental examinations. Book an appointment by calling us at 541-779-6401.