Tooth Extraction

Medford, OR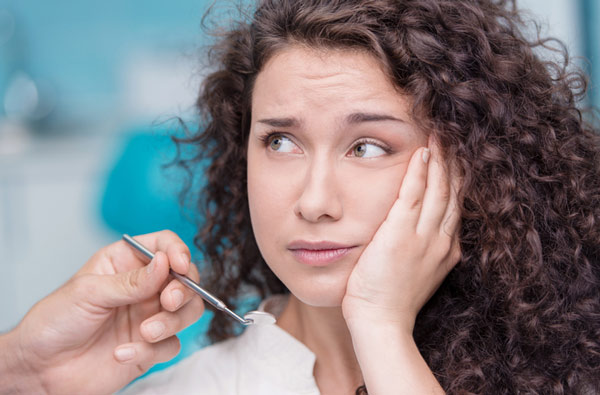 Your teeth are intended to last a lifetime but there comes a time when circumstances can necessitate tooth extraction. A tooth may need to be extracted if it is decayed or damaged beyond repair. Some of the causes for tooth extraction include having a crowded mouth, especially if you are going through orthodontia, in which case our dental experts may advise you to remove the tooth. There is also the case of a wisdom tooth that is able to erupt from underneath the gums due to insufficient space in the mouth; in this case, our dentist will recommend extraction.

When you come to Cascade Dental we will assist you with tooth extraction services. We have a diverse and skilled team of dental professionals who can offer you optimal care to ensure that you restore your oral health.


The Tooth Extraction Procedure

Local anesthesia may be used by our dentist to numb your gums where the tooth is to be removed. To enable you to sleep and relax when the extraction is taking place, our dental specialists can give you general anesthesia. The dentist will make a small incision on the gums near your tooth and then holds the tooth with a pair of forceps. A bit of rocking is performed to loosen it to allow detachment from the ligaments and bone tissue. A tooth can be broken into pieces when it is so difficult to pull. Our dentist will use a gauze pad that stops the bleeding after the tooth is removed. You will bite the gauze to prevent blood clots from forming. The dentist then closes the incision area with a few stitches.


What Should I Tell My Dentist?

Although it is completely healthy to remove an impacted tooth, some bad bacteria may enter into your tooth socket, leading to infection. Therefore, it is crucial to discuss your medical background with our dentist, as well as any prescribed drugs you have taken recently. You should inform our dentist about health conditions such as damaged heart valves, endocarditis, and liver complications. This will be important to effectively plan for your tooth extraction procedure and to ensure an effective recovery period. A personalized oral care plan is crucial for you to restore optimal dental health.


Recovery After a Tooth Extraction Procedure

Following tooth removal, the most important thing is to plan for the healing of your wound. You should practice good dental hygiene to prevent infection. Use the pain relievers prescribed by our dentist. Biting on the gauze pad provided will be extremely important to allow the blood to clot. It is best to use gauze for at least three or four hours. Put an ice bag over the area of the extraction to reduce swelling. You should also avoid spitting forcefully for 24 hours to avoid the socket from dislodging and developing fresh clots. If you need excellent tooth extraction services, come to Cascade Dental.

We have a dedicated and passionate team of dental experts that can offer personalized care which will guarantee you optimal oral health. To learn more about the tooth extraction process, please contact us at 541-779-6401.