TMJ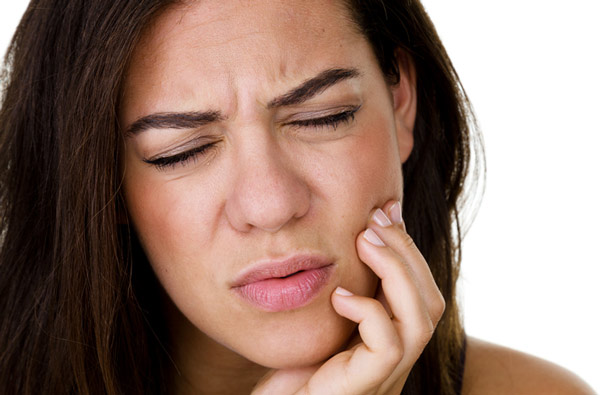 The temporomandibular joints (TMJ) link your lower jaw and skull, sliding and rotating allowing opening and closing of your mouth. These joints, which include the temporal bone and the mandible jaw, are sophisticated connectors that allow for efficient movement of the entire jawbone structure. When the joints are properly aligned, they enable activities such as biting, yawning, talking and swallowing. When there is misalignment, you can have problems with your ligaments, jawbone, and muscles, resulting in significant discomfort.

Temporomandibular disorders (TMD) are problems of the TMJ, jawbone, and muscles that cause facial discomfort. TMD occurs when the joints, bones, and muscles are misaligned and do not work in unison. Cascade Dental assists in the treatment of these illnesses.


Causes of TMD

Excess pressure on the jaw joints when eating, talking, or swallowing is the most common reason for developing TMD. TMD can be caused by bruxism because it causes damage to your jaw, neck, or skull resulting in TMD discomfort. TMD discomfort can also be caused by jaw dislocation or arthritis. TMD can be caused by other medical diseases like irritable bowel syndrome and fibromyalgia.


TMJ Diagnosis

Our dental experts check your jaw and explain the signs that are observable. They will also listen to any sounds that can be produced when you open and close your mouth. Then they will examine the mobility of your jaw to see whether it is healthy, touching specific regions to see if there is any soreness or discomfort on your jaw. When an issue is discovered, specific procedures must be taken. Dental x-ray images are taken to evaluate your jaw health and state of teeth. Then, computerized tomography (CT) scans provide detailed images of your bones that are connected to the joint. Magnetic resonance imaging (MRI) reveals issues with your joint disks and soft tissues or joints.


TMJ Disorder Treatment

Some complaints go away on their own, but if they continue, treatment is recommended. Among the most common treatments include prescription medication to stop inflammation and pain medications, however, if they are ineffective, stronger pain killers might be provided for a period of time.

Tricyclic antidepressants are used to treat depression as well as to relieve pain, regulate clenching or grinding of teeth, and insomnia. Muscle relaxants are used to treat discomfort caused by TMJ issues and spasms, but not on a daily basis.


Treatments

Treatments for TMD issues include wearing a mouth guard, which strengthens both your jaw and teeth, particularly if the damage is caused by tension on the jaw or teeth. Physical treatment is vital since it involves doing activities that extend and improve your jaw muscles. The physical treatments include the application of ice, ultrasound, and moist heat. Counseling and instruction on pain-reduction techniques are essential. This is to assist you in avoiding and managing aches such as leaning on your chin, grinding your teeth, chewing your fingernails, and clenching your teeth.


How to Prevent TMD Disorders

TMJ aches and TMD problems are preventable. For starters, it is best to avoid straining your jaw muscles by chewing soft meals and minimizing chewy things like gum. You may stretch and massage your jaw muscles at home. Visit us at Cascade Dental for information on TMD/TMJ therapy. If you are in too much discomfort and want home treatments, please contact us at 541-779-6401.