Sports Guard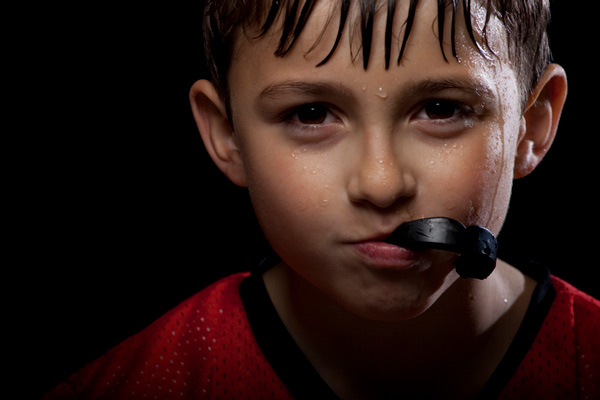 When playing any sport, accidents are a typical occurrence. One of the typical accidents in sport happens mostly in the skull and is frequently the case that certain sports players lose their teeth after becoming wounded. This is the case in boxing, soccer, basketball, and other sorts of contact sports. When you are a frequent or professional athlete it would also be vital therefore to have protection measures that will guarantee that you do not damage your teeth when engaging in what you enjoy most. Our dental professionals at Cascade Dental will assist you in finding the correct choice for your needs and ensure optimal safety of your while on the field.


What is a Mouthguard?

You might be asking what a mouth guard is and why it is so vital if you are interested in a contact sport. Mouthguards are dentistry devices designed to protect your mouth from harm. A mouth guard protects your teeth, and in the process safeguard you from damage either on the gums, cheeks, tongue, or teeth.


Who is the Best Candidate for a Mouthguard?

If you are active in contact sports you must take safety precautions and safeguard your teeth in the occurrence that you suffer an injury to the face. The dentist generally prescribes mouth guards if you enjoy sports like soccer, rugby, football, hockey, or basketball. All of these sports are known to entail a significant number, or at least potential of, injuries to the face.

Furthermore, if you play a non-contact sport, you may also need a mouthguard. Sports where you could get harmed by falling, such as biking, gymnastics, and skating, could also require a mouthguard.


The Different Types of Mouthguards

Normally, there are three types of mouthguards available. Our dentist can aid you in making the correct selection and selecting the proper mouthguard for your needs. In any event, a mouthguard should be pleasant to use, and be strong and resistant. It should not interfere with your breathing or speaking.

Custom-made mouthguards are often the first type and are specially tailored for you. They are created immediately from the dentist's office or a professional dental facility. There at the clinic, the impression of your teeth will be produced, and the dentist will manufacture your mouthguard over a replica of your teeth. They are pleasant and comfortable since they are built from the impressions of your teeth.

Boil and bite mouthguards are other kinds that you can choose for your oral needs. This sort of mouthguard comes in a prefabricated shape that may be changed according to a patient's needs. The mouth guard is heated in water after which you will bite into the warm plastic for a tailored fit. Stock mouthguards are the third type. They come ready-made and you merely wear them after you purchase them.


How Often Do You Change Your Mouthguard?


Mouthguards worn down after some time can make them less effective. Therefore, it is advised that you have the dentist take a look at your mouthguard at least once a year. Adolescents are developing and their mouths do too, and hence regular replacement is important.

Mouthguards are crucial protection gear for athletes, especially for those in a contact sport. You can visit our offices at Cascade Dental to obtain a consultation and pick the correct mouth guard for your requirements. If you require additional information and specifics regarding mouthguards, you may phone us at 541-779-6401 or make an appointment at our office.