Oral Cancer Screening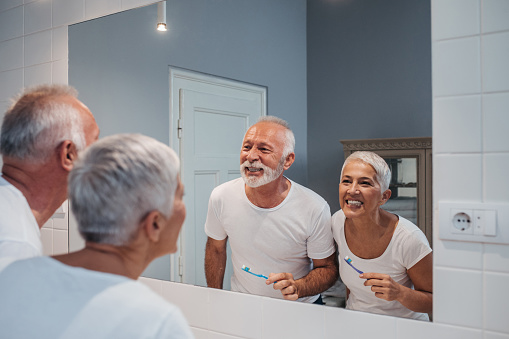 To achieve ideal dental health, you must make time to visit the dentist regularly. Some disorders may go undiscovered for a long time, and by the time they are identified, it may be too late. Oral cancer is one of these illnesses, which can be dangerous for any patient. It is also critical that you undergo frequent dental exams to avoid contracting the illness in its early stages. Our skilled dentists at Cascade Dental can do an oral cancer screening utilizing cutting-edge procedures and equipment to identify the illness early and prevent it from happening.


Oral Cancer Screening

An oral cancer screening is a physical examination or evaluation conducted by a doctor or dentist to look for symptoms or indicators of precancerous or cancerous diseases in a patient's mouth. The major goal of the test is to discover oral cancer in its early stages when there is a better possibility of a cure. During a typical dental appointment, the dentist will usually check your oral health to search for any signs of cancer. In some circumstances, the dentist may suggest further tests to help identify regions of abnormal cell development in your mouth.


Why Screen for Oral Cancer

Oral screening and treatment detect oral cancer or potential cancerous lesions that may progress to mouth cancer, but the lesions are curable or removable. Because no study has demonstrated that oral screening saves lives, not all groups agree on its benefits. Those at high risk of oral cancer are most likely to benefit from the screening. Some factors that raise the risk of oral cancer include a record of sun damage, which can lead to lip cancer and mouth diagnosis of cancer mostly in the past, frequent alcohol consumption, and tobacco use, which include cigarettes, pipes, and cigars, among many others. The number of persons diagnosed with cancer has grown recently, particularly those related to the sexually transmitted illness human papillomavirus (HPV).


Expectations During Screening

The dentist starts by looking for white or red sores in your mouth, then feels for lumps in the tissues of your mouth, not forgetting the throat and neck. Extensive screening tests, such as the oral cancer screening dye, involves washing the mouth with a blue dye before any check is performed. After being absorbed by the dye, the aberrant cells may look blue. One other test is the oral cancer screening light, which shines a light into the mouth during the exam, causing the normal tissue to look black and the cancerous tissue to appear white, rendering the surgeon's job easier.


Additional Oral Cancer Screening Tests

When an examination is inconclusive, the dental professional can run further tests to determine whether or not you have oral cancer.

You may visit us at Cascade Dental and allow our compassionate team of specialists to perform a full screening to ensure your dental health is at its best. If you need more information on oral cancer screening, please contact us at 541-779-6401 or make an appointment at our offices.